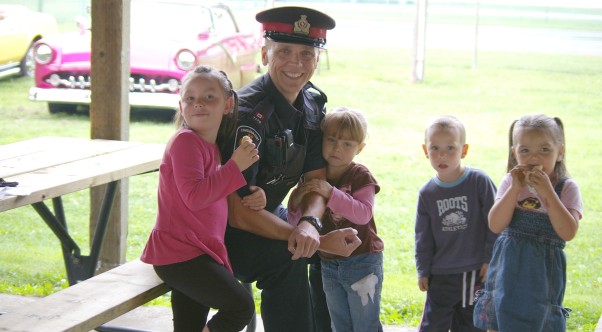 MISSION STATEMENT
The Chatham-Kent Police Service is dedicated to making Chatham-Kent the safest community in Ontario.
VISION
In partnership with our citizens, we will serve and protect our community with integrity, fairness and courage.
CORE VALUES
We, the members of the Chatham-Kent Police Service believe in:
Meaningful COMMUNITY PARTNERSHIPS with the people we serve;
A SAFE COMMUNITY where the PROTECTION of life and property are valued and preserved.
We are:
COMPASSIONATE for all in need;
HONEST in our interactions with each other and the members of our community;
FAIR, EQUITABLE and IMPARTIAL at all times;
RESPECTFUL to each other and to the persons we protect and serve;
Dedicated to open COMMUNICATION within our organization and with our community,
We believe in:
Being APPROACHABLE AND UNDERSTANDING of community needs and issues;
Being PROFESSIONAL in our duty and committed to IMPROVEMENT through life long learning;
Having a POSITIVE ATTITUDE in our dealings with each other and our communities.
Promoting TEAMWORK within our Service and with members of our communities to achieve our mutual goals, making use of diverse skills, abilities, roles and views.