Citizen's Police Academy
The Chatham-Kent Police Service offers citizens the opportunity to learn a little more about the police service that protects them. The Citizens Police Academy is held in the spring of each year beginning in March.
The Citizens Police Academy is a program offered by the Chatham-Kent Police Service to enhance a partnership between the general public, through education and their Police service. The academy runs for twelve weeks with classes being held on Wednesday nights for a period of three hours each. The Academy concludes with an official graduation ceremony at City Hall.
Classes involve presentations and demonstrations by members of the Chatham-Kent Police Service. Topics covered will include but are not limited to:
Child Abuse Investigation Team
Community Patrol
Court Services
Crime Prevention and Community Safety
Crime Stoppers
Critical Incident Response Team
Drugs and Street Crime
Emergency Communications (911 Centre)
Firearms
Identification & Forensics
Major Crime Investigation
Canine Services
Police Vehicle Operations
Traffic Management
Training and Development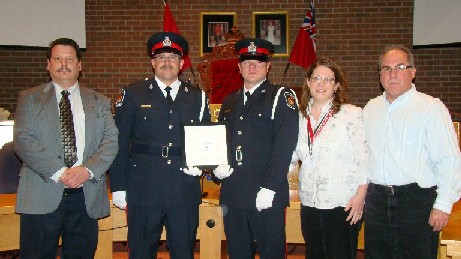 Above: Members of the Citizen's Police Academy (Class of 2009) present Constables Shawn Mungar and Ken Lauzon with a Certificate of Recognition for their hard work.
Successful applicants will receive a guided tour of Police Headquarters as well as the Chatham-Kent Courthouse. Academy members will experience various "hands on" activities as selected by the co-coordinators.
The subjects taught are intended to make participants familiar with the operation of the Chatham-Kent Police Service. The course is NOT intended to train people to be police officers.
All "Citizen Academy" students will be required to participate in a Ride-Along with a member of Community Patrol. Participants will be required to sign a waiver prior to the Ride-Along.
Participants must have all of the following:
Good moral character
No criminal record
Be 19 years of age or older
Due to the limited amount of space available, those interested are asked to submit an application to the Chatham-Kent Police Service. Applications will only be accepted when there is a posting. Only those selected to attend the academy will be contacted. Check the bulletin board for start dates and Academy information. There is no charge for this valuable experience and seniors are encouraged to apply.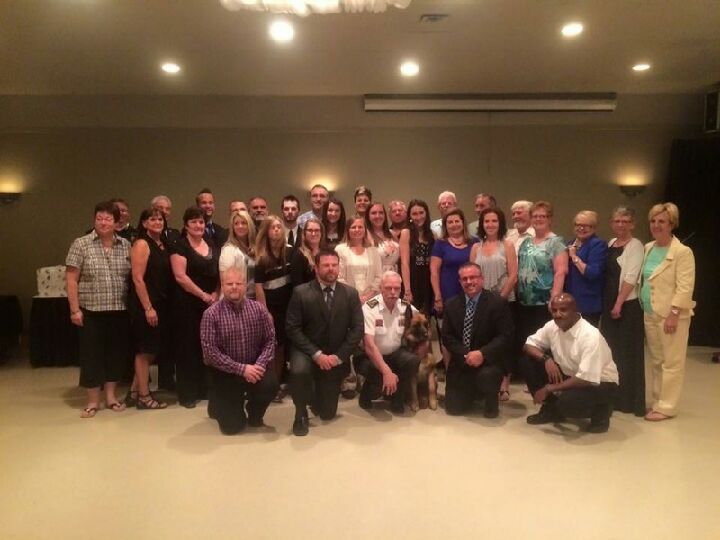 Above: Citizen's Police Academy Class of 2015
The Chatham-Kent Police Service is once again offering the Citizens Police Academy program beginning March 6, 2019.
The academy consists of 12 classes, beginning on Wednesday, March 6, 2019. Classes will be held every Wednesday night from 6:30 p.m. until 10:00 p.m. Applicants must be at least 19 years of age. Seniors are encouraged to attend.
Interested members of the public are asked to complete a Citizen's Police Academy application form accompanied with a copy of photo identification. Forms can be obtained at the front counter of each Service Centre in the Municipality, including the front desk at Police Headquarters or by simply clicking HERE
Once the forms are completed, please email your application to Sgt. Shawn Mungar at shawnm@chatham-kent.ca and Constable Ken Lauzon at kenla@chatham-kent.ca