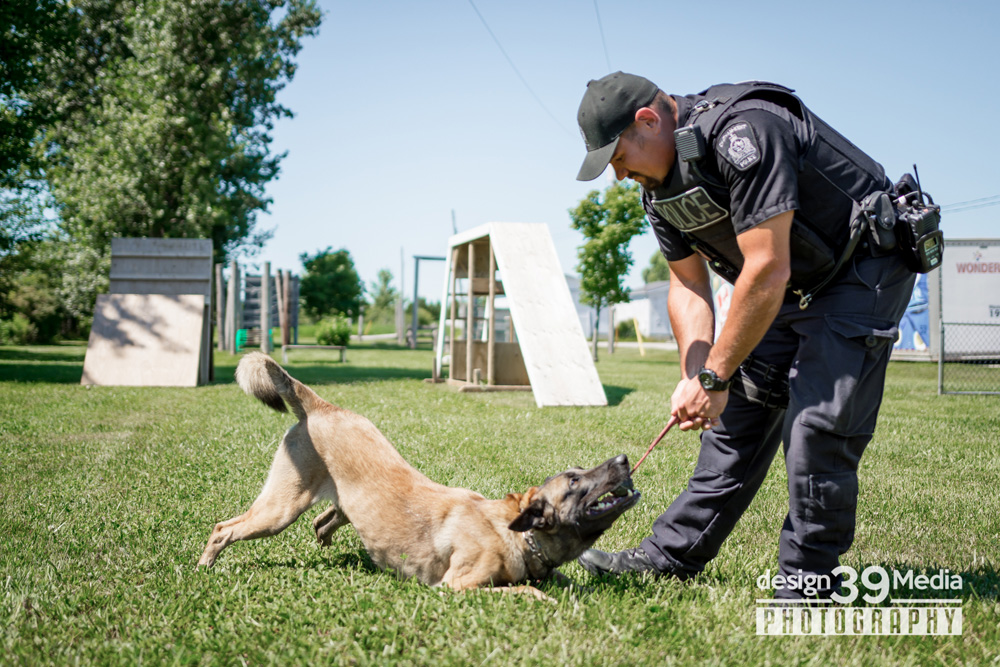 Canine
The Chatham-Kent Police Service has one police dog, Arry, who is a dual-purpose dog.
Arry, is a Belgium Malinois dog from Slovenia. Arry, is particularly gifted in drug detection but is also trained in the following areas:
Obedience
Open Search Criminal Apprehension/Stand-Off
Agility
Building Search Criminal Apprehension/Hold
Article Search Tracking
Tactical Containment
Constable Rick Bertok and Arry successfully completed a 15 week intensive course in Windsor and will continue with on-going training.
The Chatham-Kent Police Canine Unit is deployed on patrol both during the day and night shifts. The canine officer with his police dog partner respond to calls for service similar to any other police officer within the municipality. The Belgium Malinois breed was chosen for their physical ability, strength and intelligence. A strong temperament is very important as the dog is expected to perform in stressful situations.
Police dogs have many responsibilities. Their expertise includes tracking, agility, article searches, building searches, open searches, chase and apprehension, and handler protection. They are used to provide containment and to assist our Critical Incident Response Team. Our handler is on call twenty four hours a day, seven days a week. All handlers must complete an extensive fifteen week course where the handler and dog learn as a team.
These are highly-trained and assertive animals, however, they are able to interact with the public. The Police Dog Services Unit provides numerous public demonstrations and school presentations per year. These demonstrations allow us to showcase the abilities of our canine partner and inform the public of his importance. These animals have a huge responsibility to keep our members and the public safe.
Click through our gallery of photos below, taken by Design39Media of Constable Rick Bertok and Arry